Hello all,
Since I'm still lacking a photo-taking device (it's on it's way, though) I decided to do a 'To Be Read' post. My roommate and I are in the midst of moving into a bigger apartment closer to campus, so all of my books are packed away in boxes and bins. My TBR right now consists of what I left out or have easy access to at the moment. My big bin of unread books is somewhere at the bottom of a stack, which is both good and bad, as now I can make sure to read some things I've been putting off.
Cardcaptor Sakura 3 & 4 by CLAMP
I'm in the middle of this series right now and I'm a little in love with it. I'm usually really picky with my manga but my roommate recommended it to me and lent me her copies. I've been blowing through it and I'm looking forward to seeing how it wraps up.
The Raven King (The Raven Cycle #4) by Maggie Stiefvater
Where do I even start? I pre-ordered this book but since it was the special package from The Fountain Bookstore and the first printing sold out, it still hasn't arrived yet. It should be here any day now, and I'm 100% prepared to drop everything and read it. The Raven Cycle is currently my favorite book series and I can't express how excited I am to dive into this one, especially after all of the fantastic things I've heard about it.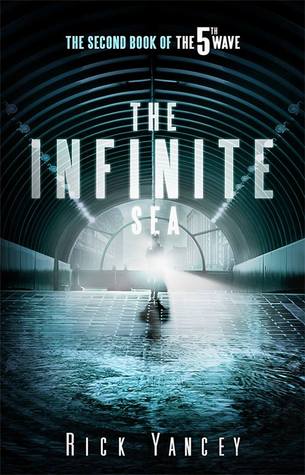 The 5th Wave and The Infinite Sea by Rick Yancey
I started The 5th Wave during the semester but couldn't get into it. I felt like it was a little slow at the beginning and I was struggling to concentrate on it during the school year, so I decided to save it for summer. Hopefully I can get into it, because I've heard that it's really good when you get past the slow beginning. We'll see.
November 9 by Colleen Hoover
I picked this up at a second-hand bookstore a few weeks ago but haven't been in the mood to dive into a romance. I've heard nothing but good things about Colleen Hoover's books and haven't had a chance to read any of them, so I'm looking forward to seeing what the hype is.